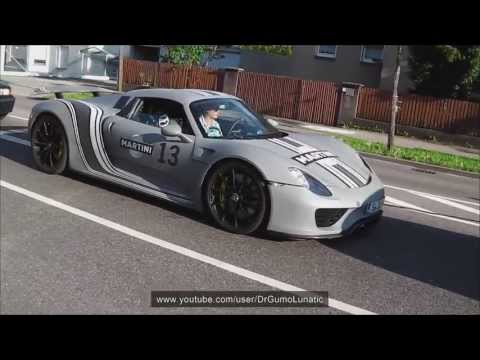 Porsche 918 Spyder Caugt Testing
The Porsche 918 Spyder will soon be delivered to the people fortunate enough to purchase one. The up to 887 horsepower hybrid will offer very good performance in a package that is also capable of being very fuel efficient. Soon after the car starts making its way to the street it will find some stiff competition from Ferrari and McLaren, who both will offer hybrid supercars.
This video captures a Porsche 918 Spyder prototype testing in Germany. The video contains footage of the car as it is being driven on public streets wear very little camouflage. Watching it will give you a good idea of what the 918 will be like once they are available to the public.
Trouble watching this video? Click here.
Hat tip to Toldi
Share This Article
Follow Us